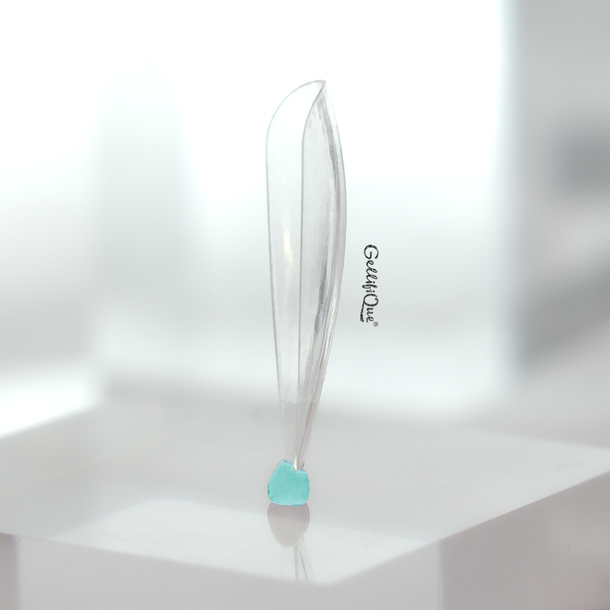 Feather light precision
The full coverage nail tip system offers a pre - made structure to work with, cutting down significantly on service time and offering a solution for very short, bitten nails. Simply apply the nail tip over the entire nail using a Rubber Base Coat for adhesion, and in a matter of minutes create shape, length and strength. Average wear of this enhancement is 3 weeks.
---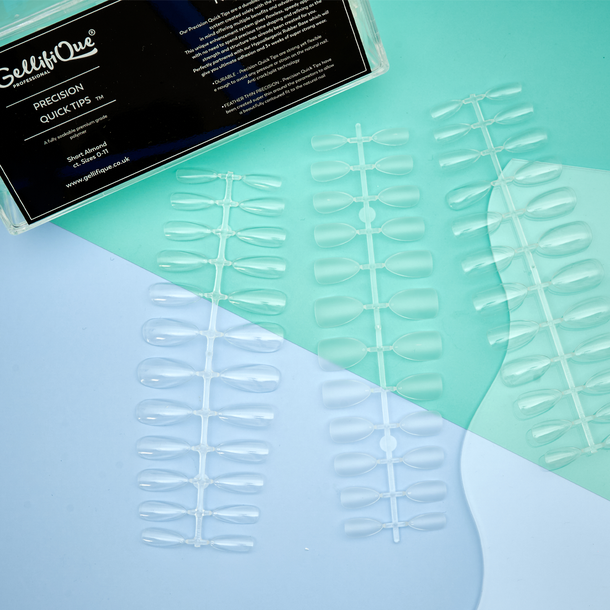 Application tips & tricks
use an Acid Free Primer to quickly etch the tip without having to file
buff and shape the tip around the cuticles or sidewalls to fit your clients natural nails better
use Rubber Base or Apex Gel to adhere the nail tip to the nail bed
you can apply the tip 1 mm away from the cuticle and after curing the tip in place using a an e-file or hand held file remove the "step". Apply another coat of Apex Gel to balance out the area and follow with colour. This will stop the nail looking bumpy as the natural nail begins to grow out.
Whats on offer
Choose the shape most popular in your salon while the offer lasts.
Sale ends April 23rd 2022.