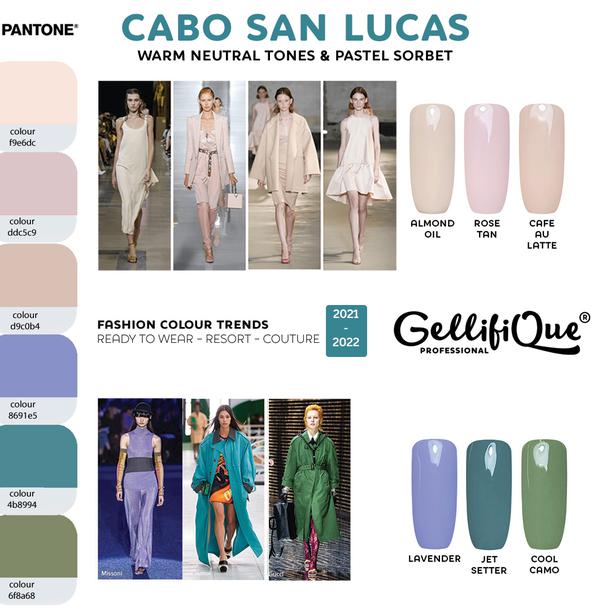 Have you ever wondered how new collection are selected?
Each season the team at Gellifique® re - examines its collection and looks for ways to enhance it, by ensuring that our customers are able to offer a colour chart to their clients that every, single client will love to pick colours from at their appointment.
We normally do this by looking at various colour groups and selecting hues that we are still missing as well as monitoring what the latest colour trends are. However, we never launch a colour simply because it is trending on social media or because our competitors have launched it.
The reason for this is that many "trending" colours are simply not flattering on many skin tones (particularly around this time of the year) and most importantly some of them may not be very safe. We know where each component that makes up our products comes from and so introducing a product that has a brand new type of glitter ( as seen trending on Instagram or TikTok) is simply too much research on our end to bother with for the sake of 5 colours that your clients will want to wear once for a Halloween party. We all know which colours we are referring to :) ....
To demonstrate how well the new colours fit into the existing Gellifique® colour pallette, we have selected 7 colour categories and swatched them into 6 colour pops creating a beautiful gradient.
We hope you find these swatches a useful colour guide when updating your collection for Fall 2021.

shop all new arrivals now
# NUDE
From milky nude to soft beige our collection is made up of 20 classic colours . New arrivals are Almond Oil and Cafe Au Latte.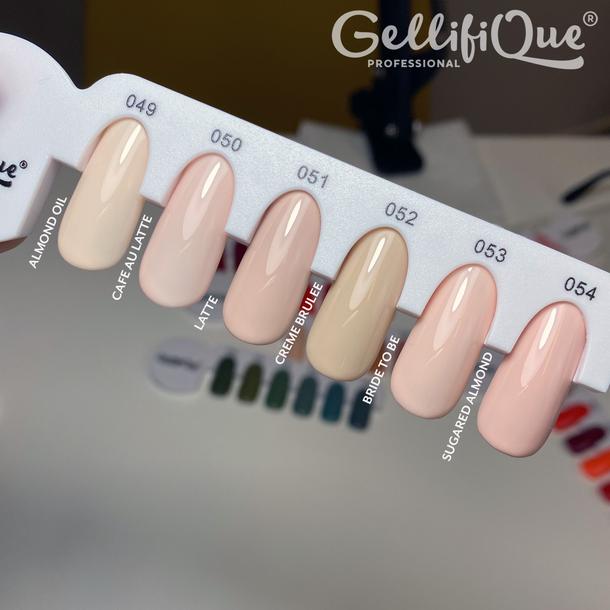 # PINK
There can never be enough pink for your clients is there?? This season we launched - Rose Tan which fits in beautifully in the pastel colour group of pink hues. There are 27 products in this colour group at Gellifique®.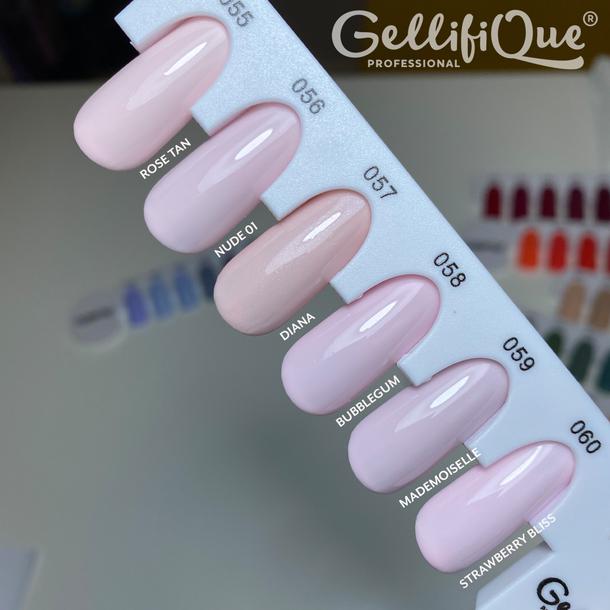 # BEIGE AND CARAMEL
From soft beige to dark chocolate this 13 shade colour range at Gellifique® is ultra chic. The new colour Sandstone is a completely new , ultra flattering milk chocolate shade with its warm undertones.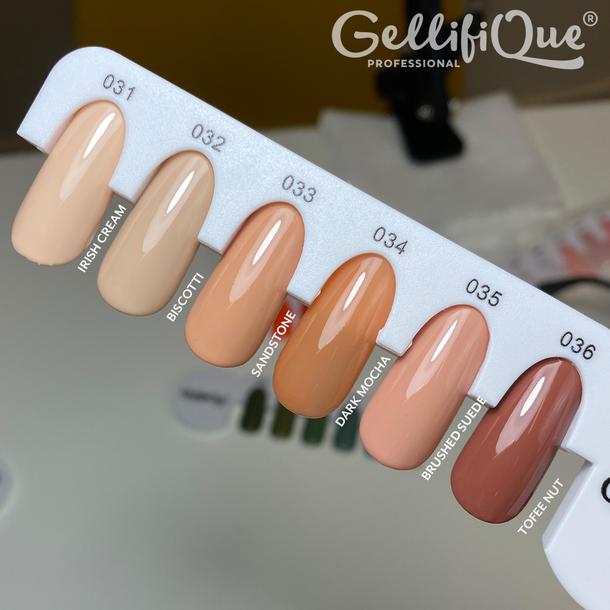 # CAMO
Camo and military green is so in this season. Our brand new shade Jet Setter and Cool Camo compliment beautifully our existing range consisting of 18 shades.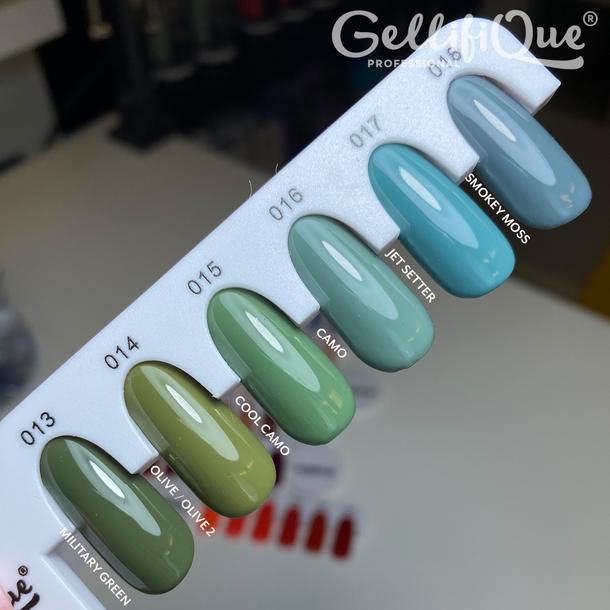 # LAVENDER AND LILAC
All year round this colour category is always in demand and our new arrival Lavender is a stunner with no competition. 19 colours in this range.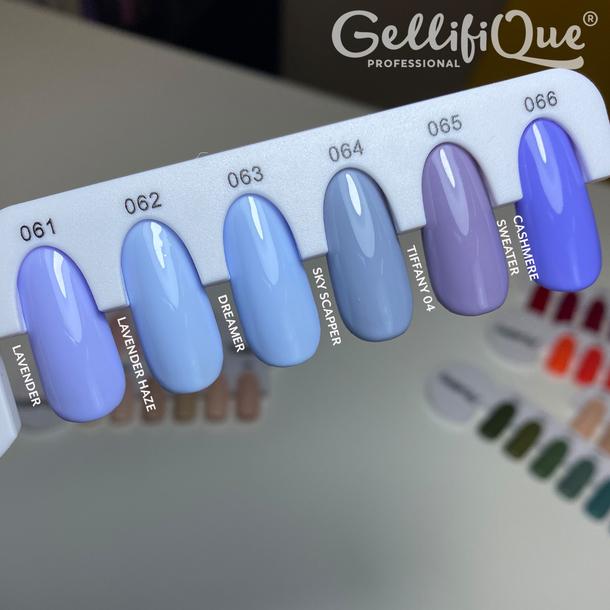 # BRICK RED
A colour range that is very hard to fill with flattering colours. We think we have done a pretty good job so far and our new editions - Zest, Samba and Poppy are ultra flattering and so hot off the runway.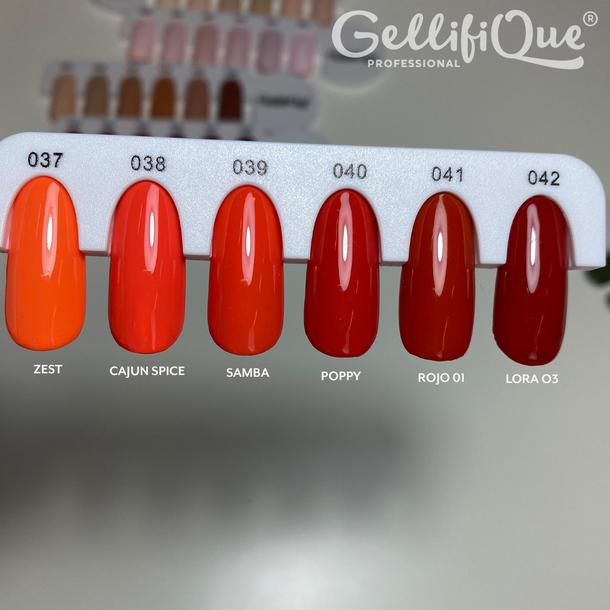 # WINE RED
The easiest colour range to expand in our opinion as wine red is such a beautiful colour group that everyone adores. We anticipate the new arrivals - Exuberance and Vogue will be as popular as our top sellers Desire and Vino in this range.