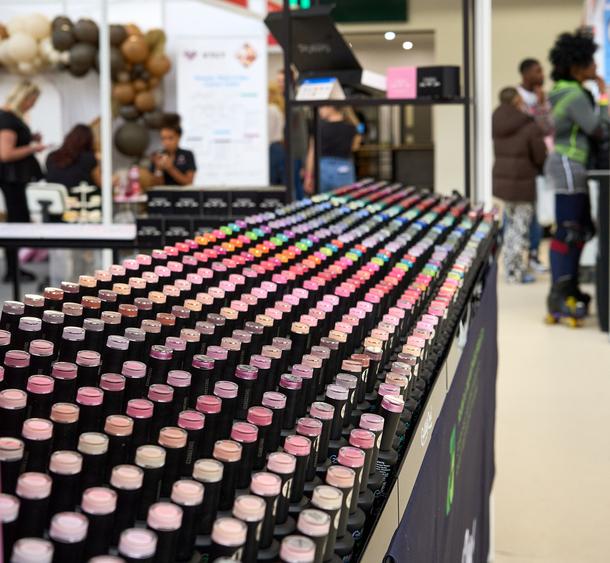 If you follow us on social media you would have seen our very exciting announcement on September 1st regarding our attendance of the Beauty Olympia on the 3 - 4 of October.
This fantastic trade - only show is for everyone in the professional sector to meet their favourite brands or discover new ones. What a fantastic way to bring everyone that shares love for the beauty industry together.
It is completely free to attend so head over here to register for your free pass.
WHERE CAN YOU FIND US AT THE SHOW
Come and see us, discover our products and learn more about what we do at stand C24 on October 3 and 4th.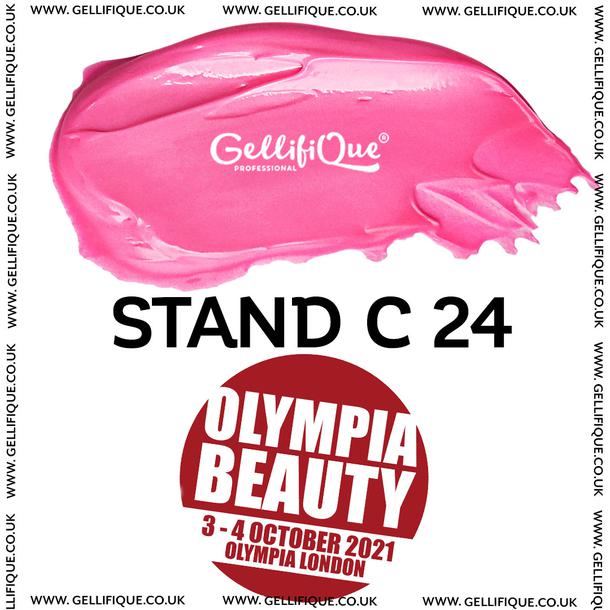 Scan the QR code below and create an account on our website. Make sure to subscribe to our newsletter ( we will be checking) and grab your FREE Goody Bag at the event.

BRAND NEW PRODUCTS
Meet the Gellifique® full size Pro Cure Lamp and the Gellifique® acrylic table top gel colour polish display.
Get both free of charge when you spend £500 on the day.
TRIAL KITS
Our brand new trial kits will be available for sale before being released online.
Trial Kit #1
A perfect trial kit if you would like to truly test out the formulation of our products as it has a staple black, white and dark green colours which if badly formulated are notorious for streaking, shrinking and under curing. Comes complete with our very much loved Microcrystal Base Coat , Microcrystal - Armour Top Coat and a chunky silver glitter - Silverscreen. All products are available in full 15 ml size also.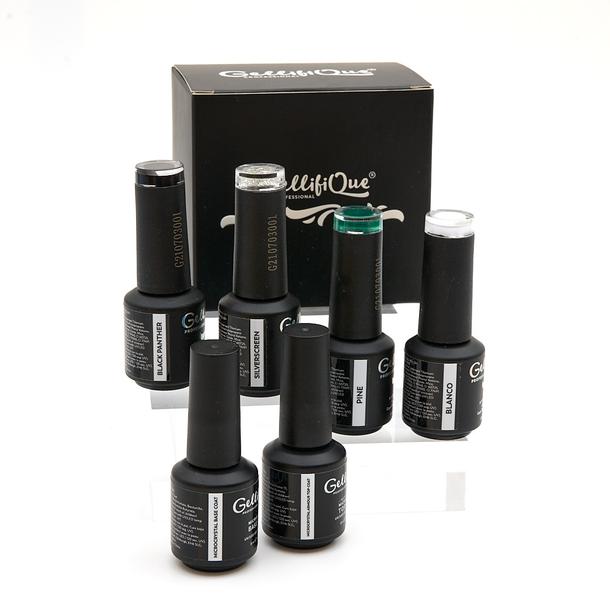 Trial Kit # 2
A fantastic selection of our top selling colour in three bright , beautiful shades and a pastel to show you just how beautifully pigmented the Gellifique® range is. Comes complete with the number one seller Rubber Base Coat in medium and Microcrystal Top Coat.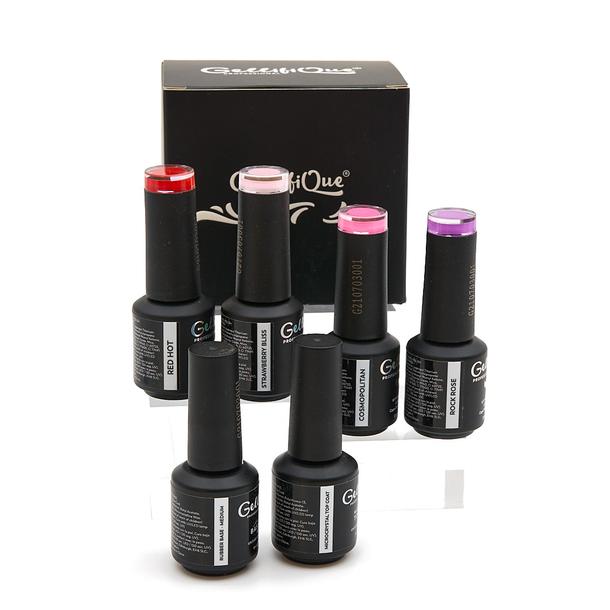 WHAT ELSE WILL YOU DISCOVER
Gellifique® top selling gel polish colours,
Top and base coats along with extras such as Ultra seal gel,
Apex Gel - brush on builders,
Hard builder gels,
A range of accessories such as nail art brushes, lint free wipes, swatch book and more,
Acrylic Gel,
New collections: Cabo San Lucas and Bar Rouge
Gellifique® Quick Tips
SPECIAL OFFERS ON THE DAY
30% off on orders over £250
spend over £500 (inc. discount) and receive our NEW 48W Gellifique® Pro Cure lamp (worth £75.00) and NEW Acrylic Table Top Stand (worth £150) that fits 100 gel polish bottles