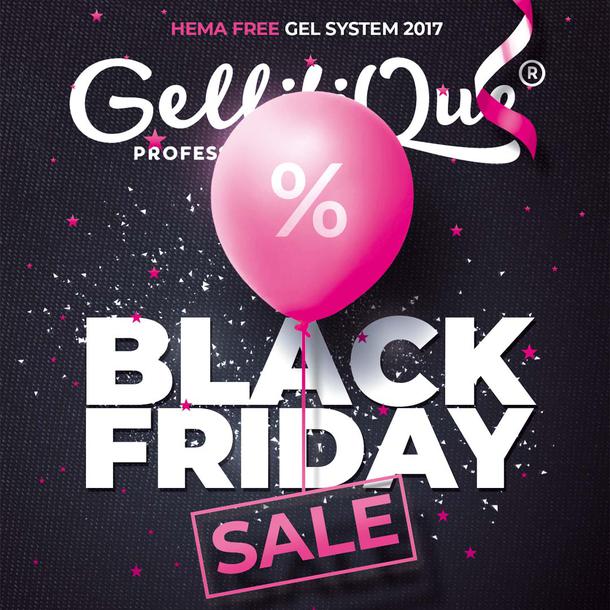 Only this weekend from November 19 to November 22
Don't miss this weekend's early Black Friday Sale Event where you can grab 30% off on all Gel Polish Colours as well as other nail salon essentials. (T&Cs apply).
The SALE goes live on Friday night at 6 pm GMT.
Gellifique® Professional Gel Line is formulated to avoid skin sensitivities by curating a range that is free from the following chemicals across the entire product line;
HEMA, Di - HEMA, HPMA, P - Hydroxyanisole commonly found in nail primers as well as many other skin sensitising chemical ingredients that can cause dermal allergies (contact dermatitis).
Discover our range during the Black Friday event or by trying one of our 8 ml Trial Kits
---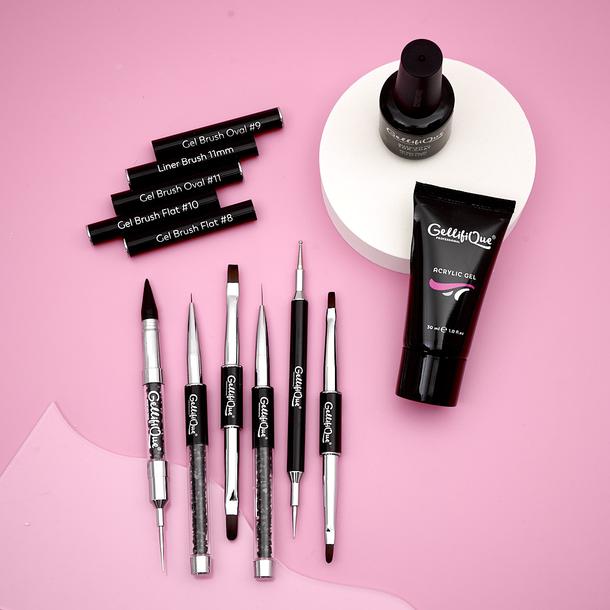 ---
30% OFF
ACID FREE PRIMER (HEMA FREE) , BLOOMING GEL & TRANSFER GEL
WAX PICK UP TOOL, OMBRE NAIL ART BRUSH, MIXING SPATULA, SILICONE FIX IT WAND & DUAL ENDED DOTTING BRUSH
ACRYLIC GEL , ADVANCE HARD BUILDER GEL & ADVANCE SCULPTING GEL
NAIL FORMS
ANTISEPTIC SURFACE SPRAY DUO
NAIL ART GEL
TABLETOP ACRYLIC DISPLAY
---
20% OFF
DUAL ENDED GEL BRUSHES
OVAL GEL BRUSH
LINER BRUSHES 5MM / 7MM / 9MM / 11MM
NAIL SWATCH BOOK
NAIL FORMS FOR SCULPTING
---
15% OFF
APEX GEL STRENGTHEN
APEX GEL EXTEND
---
10% off
---