Stand H12 @ Scottish Hair and Beauty Show
We are so excited to see you all at the Scottish Hair and Beauty Show this Sunday and Monday. We've got so much in store for all the visitors at the event & online.
For the first 15 customers each day there are goodybags worth £54.50 RRP
😍 💅🏻 read on to see what else is on . . .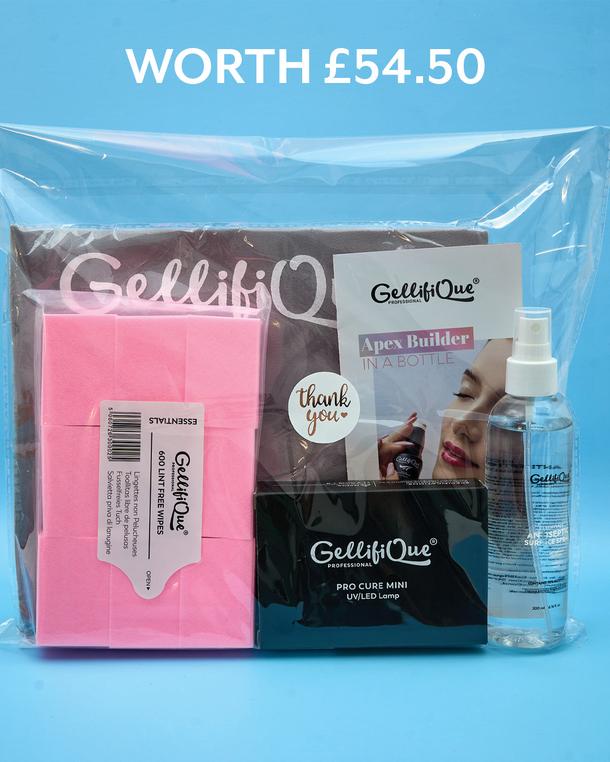 Nail Art Tutorials
We will be doing a range of nail art tutorials at beginner and intermediate levels. The tutorials will also be on live on the Gellifique Instagram profile at the allocated time below.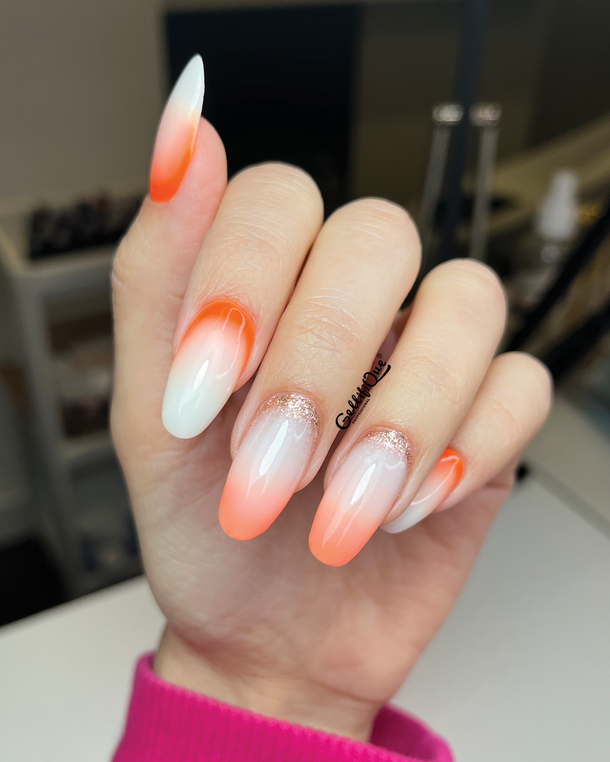 Sunday 11:30 am - Ombre
The trendiest ombre of the season (pictured above). A milky base, hard gel extension with a splash of neon colour and a glitter gradient.
Sunday 14:30 pm - Palm Tree Nail Art Design
We will be creating a tropical island sunset complete with dreamy neons in a matte finish, leaves and palm trees. Tropical Bliss.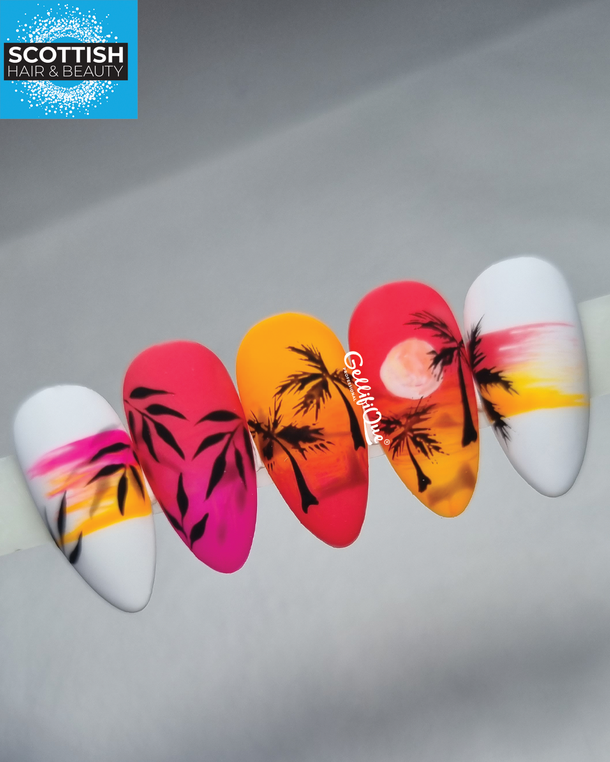 Monday 11:30 am - Fine Lines Nail Art Design
Using our new Milkyway Top Coat we will demonstrate how to create this fine line technique in a range of shapes and a slight 3D effect.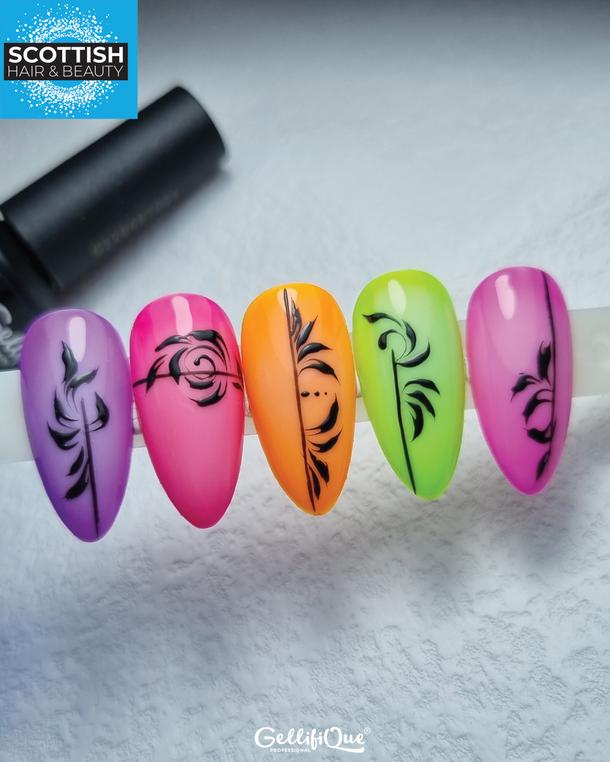 Vouchers and Discounts
A range of special offers and discounts will be available at the show and online.