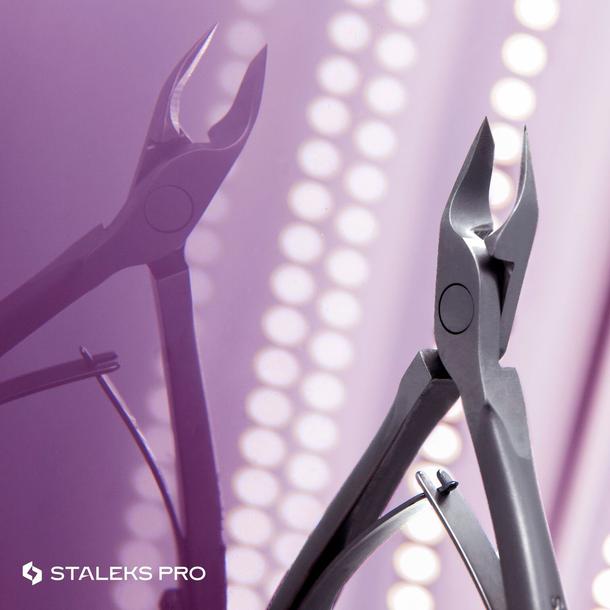 GELLIFIQUE® BRAND PARTNER PROGRAMME
Gellifique® has teamed up with a number of internationally recognised brands to offer our customers unbeatable value and quality for their business. Applying our vast international connections and market experience we are introducing a number of exciting product lines which always focus on quality and fair pricing thereby supporting our belief that everyone should have access to great products in their career.
STALEKS®
Staleks® offers a high quality, reliable range of tools for the professional nail service industry without the inflated price tag. A brand well recognised internationally for its exclusive focus on the craftsmanship of professional instruments for the beauty industry for over 25 years.
With over 600 staff, its modern factory offers over 180 models of professional beauty tools to select from. The entire production cycle of each model is completed in house at its European headquarters.
Manual sharpening of all the models ensures high quality and long-lasting instruments. Due to the company's skilled and extensive workforce, Staleks® offers a vast range of professional quality products for your salon at an affordable price point.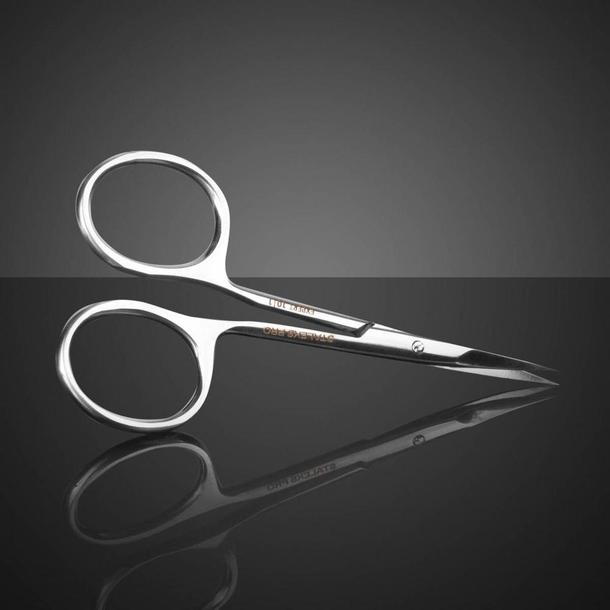 All instruments are made out of high corrosion metal (AISI 440) with excellent resistance to wear and tear. Multistage polishing, special thermal treatment in vacuum ovens, ergonomic shape and original design ensure the best experience day after day.
We recommend using professional grade tools for your nail prep to minimise cuticle roughness, hangnails and premature product lifting around the nail edges and cuticles.
CUTICLE PUSHERS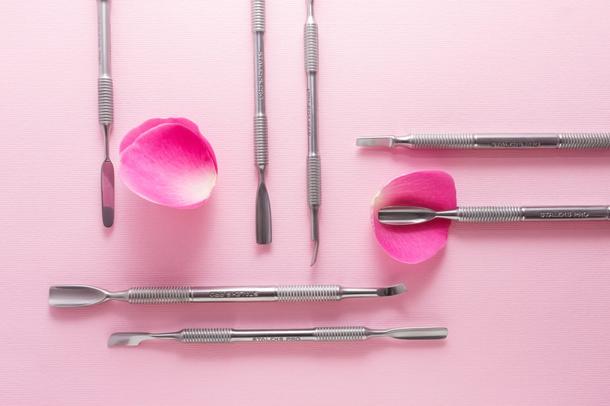 The first and crucial step in your nail prep for a long lasting gel manicure is selecting a high quality cuticle pusher. There are four different types of cuticle pushers available online in limited supply.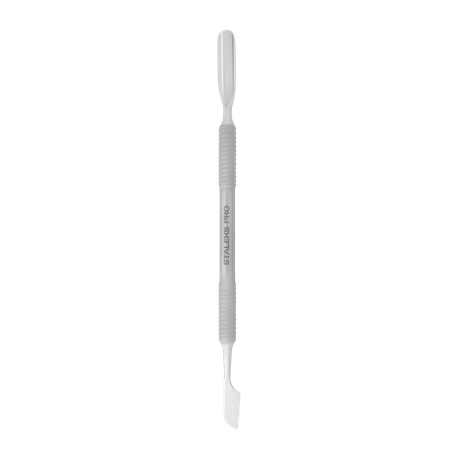 STALEKS CUTICLE PUSHER PS 50/5 - £7.00
CUTICLE NIPPERS
A high quality cuticle nipper to remove the non living cuticle tissue will ensure smooth product application and once again minimise the chance of product lifting around the cuticle area and lateral nail fold.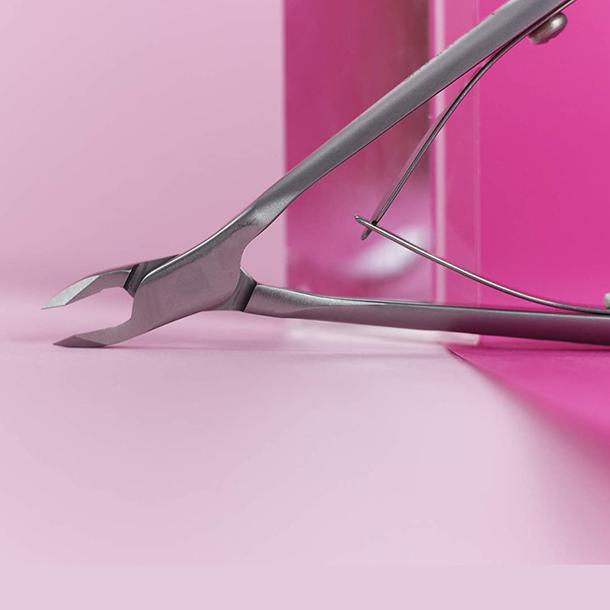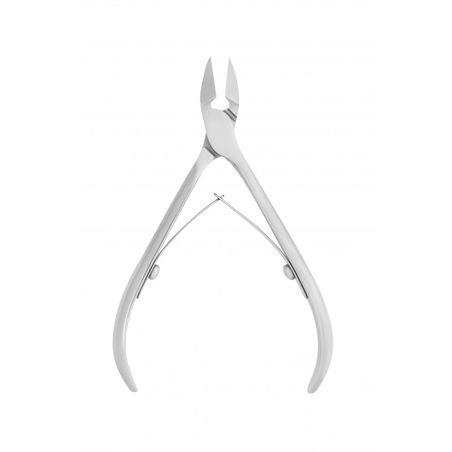 STALEKS CLASSIC CUTICLE NIPPERS 14 - £15.50
This Classic model with wide handles is perfect for both manicure and pedicure service and is used to trim nail corners on natural nails.
STALEKS CUTICLE NIPPERS NS 10/7 - £17.99
Full jaw cuticle nippers perfect for cuticle work with a 7 mm blade.
STALEKS CUTICLE NIPPERS NS 10/5 - £17.99
These half jaw cuticle nippers have straight and slightly shortened handles and have the smallest blade length we offer of 5 mm.
NEW NAIL FILE SYSTEMS
At Gellifique® we offer a Nail Shaping Kit in which our boomerang shaped nail files and flexible buffers can be washed and disinfected.
NAIL SHAPING SET 9 pcs. (7+2) - £7.99
However, if you are looking for a fully disposable nail shaping system then the Staleks® metal base with replacement abrasive packs is an excellent choice.
All you need is the high quality crescent shaped metal base and a range of abrasives for your services.
The nail file base is made out of a high quality metal making it suitable for disinfection and sterilisation in an autoclave or hot air sterilisers. Metal bases and replacement abrasive packs in various grits are available for manicure and pedicure services.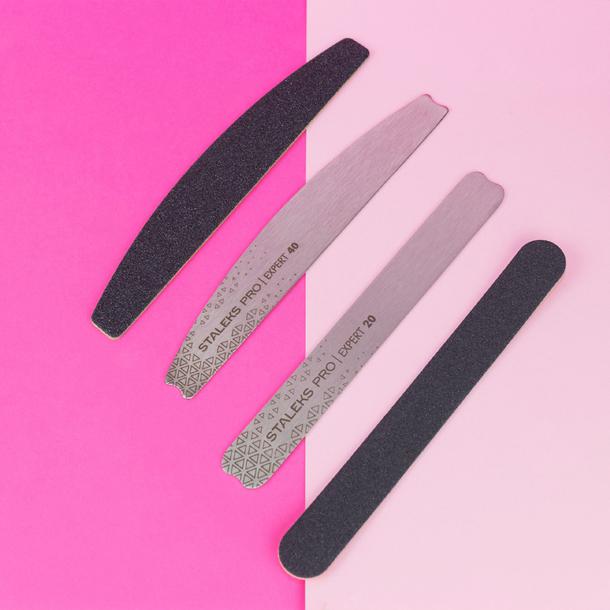 MANICURE SERVICE
Available Abrasives for this model are: Grit 150 and 180.
PEDICURE SERVICE
A mush have item for removing dead skin and calluses in two grit options perfect for a pedicure; grit 80 to remove hardened skin and grit 180 to smooth.
REPLACEMENT ABRASIVES
The replacement packs are available in neat packages of 30.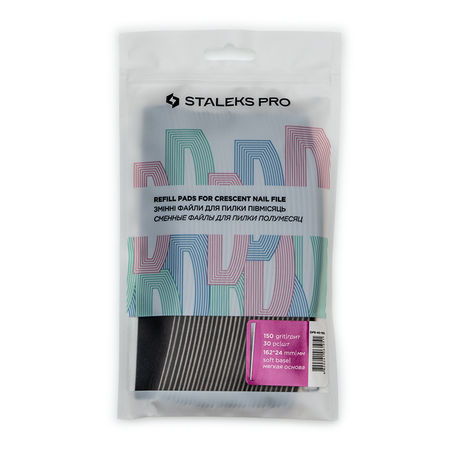 STALEKS REFILL MANICURE ABRASIVES pack (150 grit) - £7.99
MUST HAVE ACCESSORIES
The Staleks® stainless steel tool tray is a must have cleverly shaped accessory for the storage and disinfection of your tools.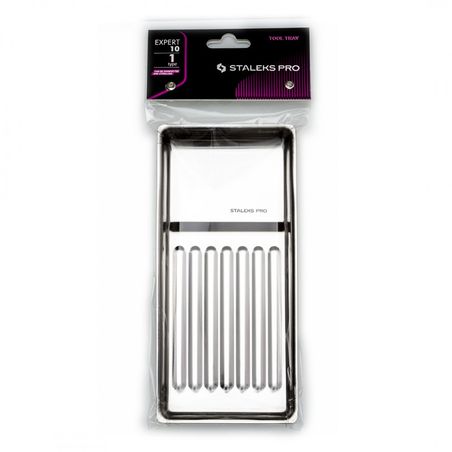 STALEKS TOOL TRAY - £8.50